CV
As an account director at L.A. Inc., a branding and marketing agency with a strong focus on real estate, I was responsible for guiding the creative vision and execution of award-winning brand campaigns, marketing collateral and sales environments for high-profiled condominium communities in the Greater Toronto Area and the United States. A couple notable projects include:
M City, Avro Condominiums, City Club Apartments, 88 Queen, 357 King West, Scoop Condos, Southside Condos, Express Condominiums.
NATIONAL
MARKETING MANAGER
As the National Marketing Manager, I led the design and tactical implementation of digital and traditional marketing programs and the national and regional branding strategies for branches and dealer locations across Canada. During my time at Marvin, I managed the design and implementation of a new national corporate identity and contributed to two consecutive years of record sales and revenue (avg. +18% annual growth) and the launch of two new markets.
MASTER OF SCIENCE,
INTERNATIONAL MARKETING
BIRKBECK,
UNIVERSITY OF LONDON
My Master's in International Marketing helped me develop insights into marketing decision-making in a global cultural context. I received Distinction for my Thesis Gender Congruence in Practice: An examination of the relationship between consumer gender identity, product sex-typing and brand gender perception in the shower product category.
As a freelance copywriter, I conceptualized and produced cross-media advertising campaigns, direct mail, and online content for clients across multiple industries. Some of my clientele include: Samsung Canada, Bell Canada, Future Shop, Starlight Children Foundation, and the Jo Ann Cooke Foundation.
Taking a short break from marketing, I put my analytical hat on to investigate intricate participant benefit issues, perform case-by-case analyses using Excel VBA, formulate provisional solutions, and provide long-term methodological recommendations to support the implementation of a new software system for a recently acquired corporate client.
After returning to Canada, I continued developing my administrative and project management skills at Aon Hewitt, where I planned and coordinated corporate marketing events and conferences for consultants and staff worldwide.
EXECUTIVE ASSISTANT,
DIRECTOR OF PUBLIC HEALTH
NATIONAL HEALTH SERVICE
NORTH CENTRAL LONDON
As the executive assistant to the Director of Public Health for North Central London, I provided full secretarial and administrative support to the director and senior members of the Deputy Management team, including phone coverage, calendar management, presentation and report production, and minute-taking. I also managed the administration of executive level recruitment during a drastic and abrupt restructure of the national organization.
With Samsung as our primary client, I worked closely with my creative partners and art directors to develop original copy and campaigns for consumer mobile, electronics, and home appliances, including outdoor, ambient, and print advertisements, P.O.P., brochures, radio, TV, social media and web.
ONTARIO GRADUATE CERTIFICATE,
ADVERTISING COPYWRITING
Humber College's Advertising Copywriting program provided the perfect opportunity for me to develop the skills required to be a conceptual thinker in both agency and in-house environments and create powerful, effective copy for all forms of marketing and media.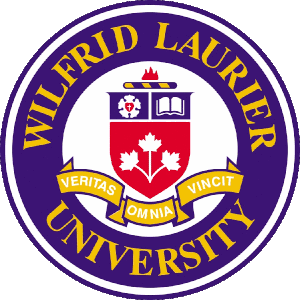 HONOURS BACHELOR OF ARTS, COMMUNICATION STUDIES, FILM STUDIES
MINOR: PSYCHOLOGY
WILFRID LAURIER UNIVERSITY
My undergraduate studies provided a solid foundation for my career in marketing and visual communications. Through the exploration of the social, economic, political, and cultural contexts of communications and mass media,
I was able to develop an informed and critical perspective of the vital role media plays in our experience of the world today.